Blue Pet Planted Aquarium White Frame Slim Light with 3 Mode (White+ Blue, RGB, WRGB) Colour Option
Regular price
Rs. 1,499.00
Sale price
Rs. 550.00
Unit price
per
Sale
Sold out
Share
5% OFF For Your First Orders. Use code "FIRST5"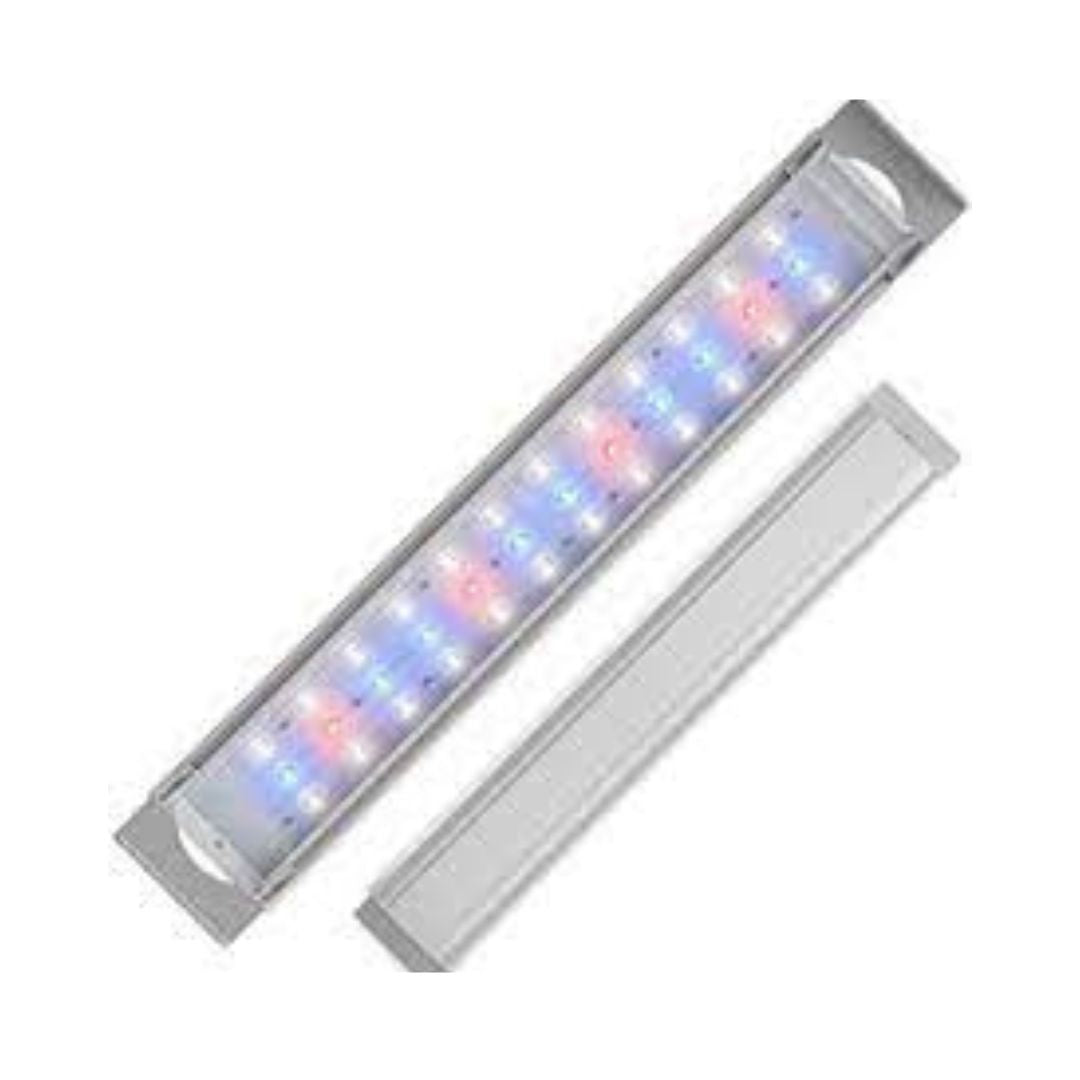 100% Safe & Secure Payments
Authenticity Guaranteed
Fast & Free Shipping All Over India
Description
Aquarium White Frame LED Light With Multi Mode Colour Option
Ultra Bright Led Light

Adjustable Brackets

3 Light Color Modes
Planted Aquarium Light
Light is essential to all living things, especially plants. There is a myriad of options for lighting your aquarium, and proper lighting is an important factor in successfully maintaining a planted aquarium. Using the right color of light will create lush and healthy plants as well as keep algae to a minimum. Your plants need a substantial amount of light to grow, and this may require more lighting than what came with your fish tank. Choosing the fixture that fits your ideal fish tank will prevent you from re-buying.
Color of Light (Spectrum)
Giving your plants light they can use is very important. Plants use very little yellow, orange, violet, and almost no green light. These colors are present in bulbs so that you can see them reflected off your plants, animals, and décor. They are important for creating a vibrant, beautiful aquarium, but not for actual plant growth.