YEE Aquarium Fish Tank Water Clarifier | Quick Results | Makes Aquarium Fish Tank Crystal Clean in 12 Hrs
Regular price
Rs. 499.00
Sale price
Rs. 199.00
Unit price
per
Sale
Sold out
Share
5% OFF For Your First Orders. Use code "FIRST5"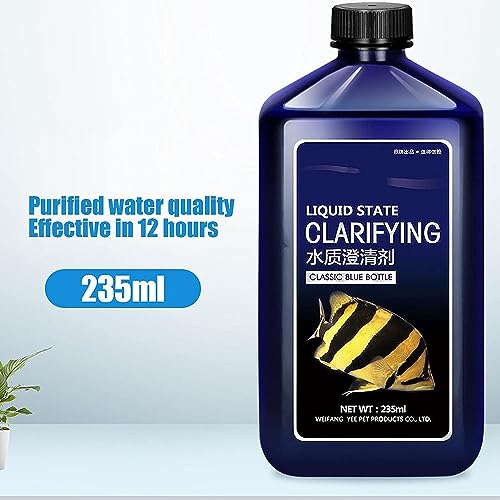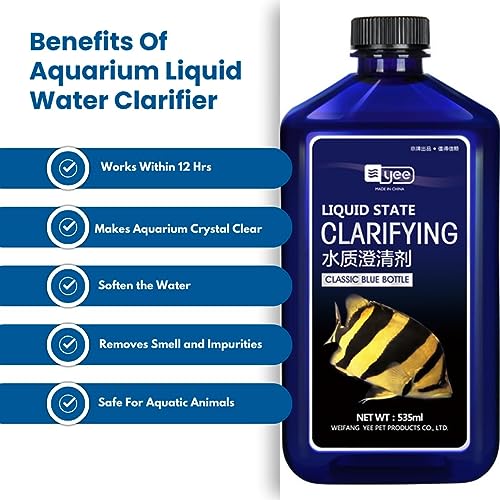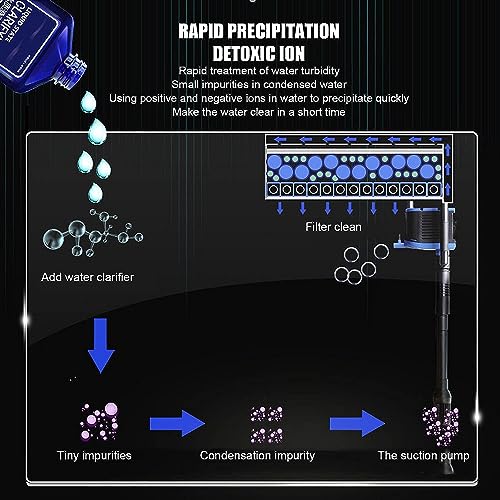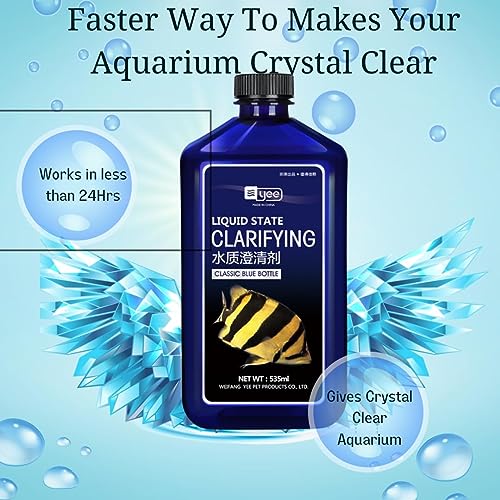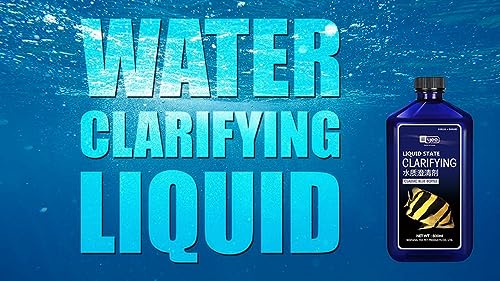 100% Safe & Secure Payments
Authenticity Guaranteed
Fast & Free Shipping All Over India
Description
Clear Fast Water Clarifier is a fast-acting water clarifier that will clear green water in 12 to 24 hours. Clear Fast creates ionic attraction between minute suspended floating particles, such as algae, dirt, silt, and fine sand, clumping them together into larger particles for easy removal by the aquarium filter. Use Clear Fast to clarify cloudy aquarium water resulting from tank disturbances, floating debris, aquarium maintenance, new gravel introduction, and suspended algae (green water). For best results use with a filter equipped with polyester media. For freshwater use only. Size : 235ml/535ml Dosage : Dose at 5mL per 100 L Water clarification is usually visible within the first 12 hours. If the water remains cloudy after 24 hours, repeat the initial dosage. Ensure good filtration. For optimum results place polyester filter wool or pad in the filter and remove it when the water has cleared.
Quick results within 12 hours, easy to solve the problems of muddy water, yellow water, green water, fishy smell and so on.
Soften the water quality, add protective factors, the mucosal tissues of the fish body and maintain the water plants.
Eliminate the fishy smell and residual impurities caused by the deterioration of water quality.
It is safe and non-, and does not harm fish and grass. Avoid repeated filtration to restore clarity.
Effectively remove peculiar smell, purify water quality and inhibit the growth of harmful organisms.